Hello... We're AgTek and we're Revolutionizing Cannabis Cultivation One Garden at a Time
The Ultimate Cannabis Seed-to-Sale Software System for your Grow
GrowPro is a professionally developed seed-to-sale solution for cannabis industry grows and cultivation facilities. GrowPro also has SMS alert and automation solutions that utilize Internet of Things (IoT) technology.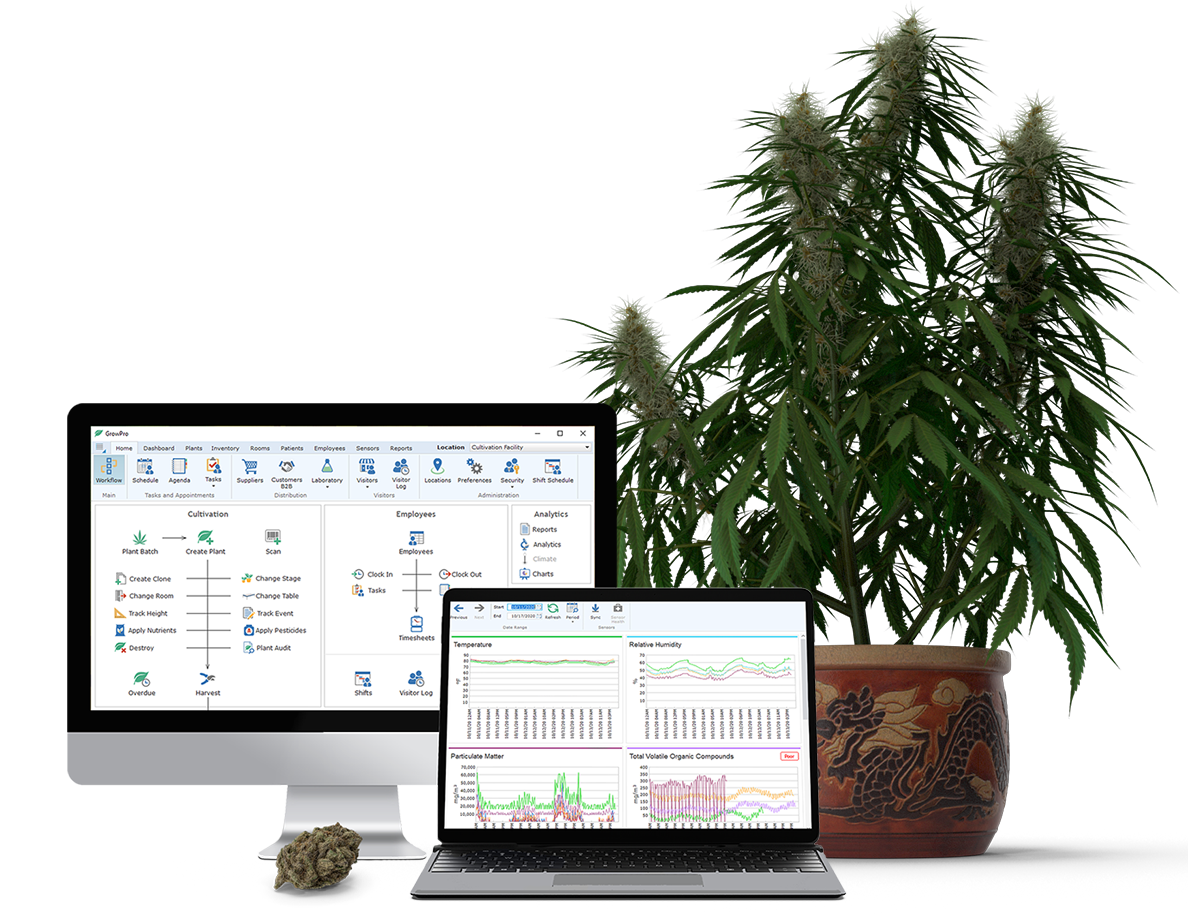 Comprehensive and Intuitive User Interface
AgTek has developed a user interface that is both simple, intuitive, and comprehensive. The less time spent figuring out how software works, the quicker it can be integrated and used to optimize your cannabis industry business.