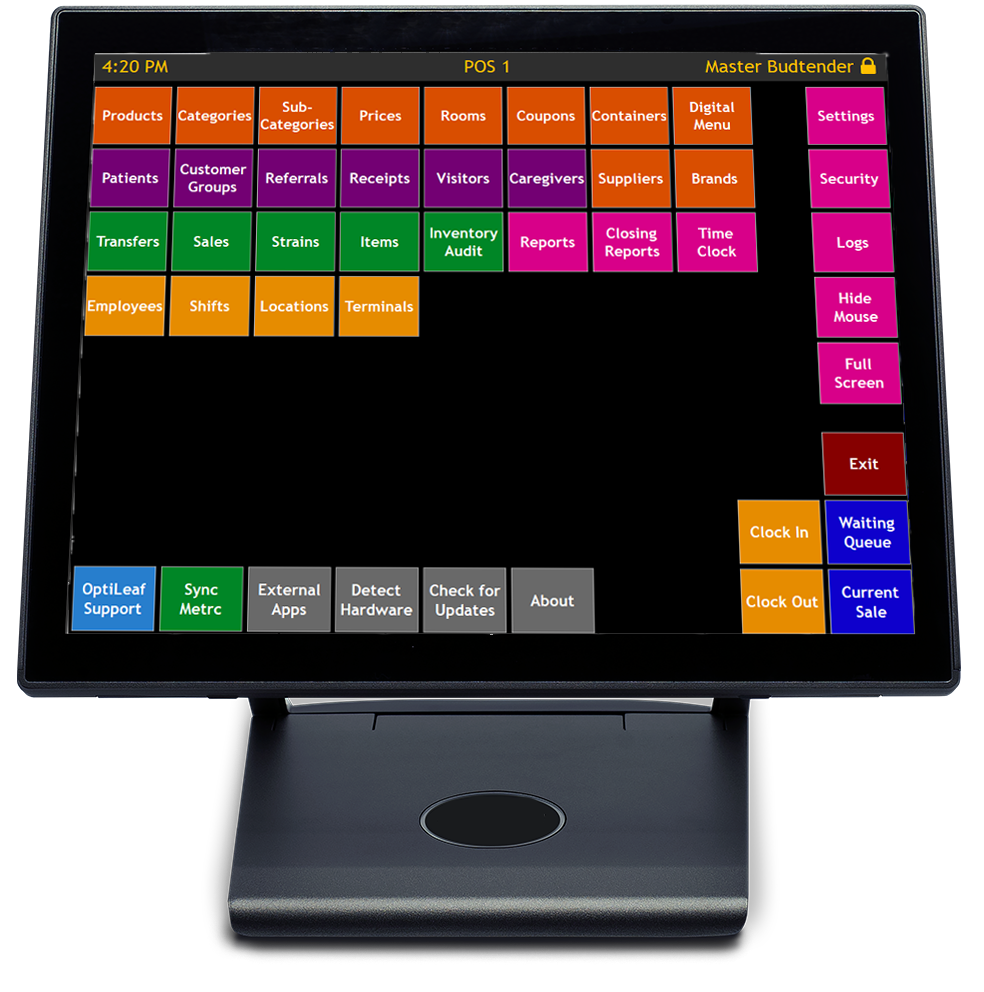 What is a Dispensary POS System?
A dispensary POS systems allow dispensaries and other legal cannabis businesses to sell their products and maintain compliance with federal and state regulations. POS systems for dispensaries and other cannabis businesses include many of the same features as retail point of sale software systems, although they offer additional features tailored specifically to the cannabis industry.
Why Choose AgTek's Dispensary POS Software Solutions?
Superior Metrc Integration
The Bi-Directional API integration with METRC allows for easy synching and peace of mind when it comes to regulatory compliance.
Extremely Intuitive Interface
Streamlined and intuitive navigation with the end-user in mind.
Robust Reporting
AgTek realizes the value of data, both long-term and in real time. All of our software comes with comprehensive reporting features.
Offline or SaaS Access
Deployment options for on-premise or cloud-based access, limitations regarding internet bandwidth and stability that limit many others in this space, are not a hindrance for AgTek's dispensary POS.
User-Friendly & Easy to Learn
With a small learning curve budtenders and managers can be up and running on our touch screen terminal POS technology in a matter of minutes.  
Knowledgeable Customer Service
AgTek's customer service is always there to help. Whether it be technical questions, billing questions, or requests for new features we can help.